About e-quip
Based in Hong Kong, we are one of the territory's leading T&D consultancies specialising in business English workshops, 1:1 personalised writing coaching programs and communication skills seminars either delivered face-to-face or online.
Set up in 2011, our co-founders have more than a combined 50 years' experience in the corporate training environment both in Asia and in Europe.
We have a proven track record designing, delivering and managing thousands of bespoke programs for clients including Fortune 500  companies, Hong Kong major corporations, SME's and government departments in Hong Kong, Mainland China, Singapore and other locations in Asia as well as Europe.
We take pride in delivering customised, dynamic and results-orientated training solutions to individuals and corporations who are seeking to address their communication challenges.
We understand the industry, we understand the communication problems people face, and we listen to our clients to deliver a tailored solution for your needs.
"We don't just train people – We quip them with the right communication skills."
Dirk Haddow
Director
Originally from the UK, Dirk has designed, delivered and managed programs for over 600 clients in Asia and Europe over the past 30 years as co-founder and Director of E-quip Training Ltd. and in his previous role as GM, then CEO of one of the leading business English training consultancies that operated in Mainland China.
Now spending equal amount of time between the UK/Europe and Hong Kong, Dirk works with some of the largest organisations in Hong Kong, specialising in writing skills, presentation skills and 1:1 executive coaching.
Dirk combines his training experience with his business background, working with learners on ensuring desired outcomes in their writing/speaking can be achieved through practical and realistic materials and activities so learners are able to communicate effectively, professionally, appropriately and with confidence to their audience.
Matthew Bentley
Director
Matt is a co-founder and Director of E-quip and has been involved in adult education and corporate training in Hong Kong for 20 years. Throughout this time he has developed and taught courses for over 500 corporate clients. Matt has built up extensive experience in conducting, organizing and managing training for all industries but is particularly experienced in providing training solutions to the public sector as well as the finance, hotel, retail and shipping industries.
With E-quip Matt is mainly responsible for developing and delivering bespoke writing and speaking skills courses with the aim of ensuring participants efficiently gain applicable workplace skills and clients see noticeable improvements in their staff.
Matt is adept at teaching all elements of business English, but is also competent in teaching other communication skills including high-level writing and presentation skills. He adopts a highly interactive and participant-focused approach to teaching that enables participants to immediately grasp and use the language and skills taught.
Matt puts care and energy into every class meaning participants learn in a fun and rewarding environment.
F2F or Online Writing Workshops
F2F or Online Speaking Workshops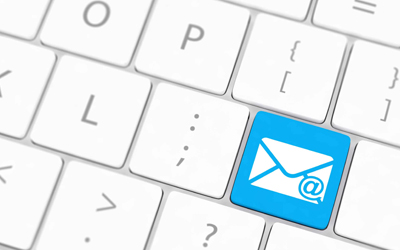 Blended 1:1 Writing Coaching
Communication Skills Seminars
What our clients are saying
"E-quip provide a very professional approach for our ongoing training needs, offering both unique insights, a quality service and flexibility to meet our needs. We have now worked with Dirk and his team for over 20 years and consider E-quip a trusted training provider."
Hong Kong Trade Development Council
"The writing workshops E-quip have provided in Hong Kong and Singapore are highly practical, relevant and engaging and consistently receive very good feedback from our staff."
Standard Chartered Bank
"Professional in all aspects from research, delivery to customer care, we have been very satisfied with E-quip. The workshops delivered by E-quip were truly relevant to our workplace and we received very positive feedback. We look forward to partnering with them again."
Leighton Contractors (Asia) Limited
"E-quip provides a clear and practical approach to Business Writing that our staff found very beneficial and which techniques could be applied to their work immediately. Tailored content and activities helped improve the participants' understanding and confidence in writing English. Highly recommended!"
Hong Kong Housing Society
"E-quip is professional in all aspects from training delivery to customer care. They are flexible in meeting the needs of our business and the participants. We like E-quip's way of teaching simple and modern business English very much."
Sime Darby Management Services Limited
"HK Electric has been using E-quip's training services since 2013. From 1-day customised Business English workshops to ongoing managerial courses, their trainers provide a very professional service and our colleagues are happy to join their classes which are always lively, interactive and highly practical. We recommend E-quip to those who are looking for professional and tailored Business English courses."
The Hong Kong Electric Co., Ltd.